Why choose me as your natural health copywriter or content marketer?
As a health nut, I've been steeped in the industry, personally…my whole life (I grew up on an organic farm), and professionally for over 16 years.
As a writer nothing gets me more fired up than educating and empowering others to take charge of their health and the health of our planet. This is my dream job.
How I got here

I've been fulfilling my professional purpose as a full-time freelance copy and content writer since 2012.
Before leaving my career in the supplement industry to go freelance, I spent 10 years in outside sales (60 cold-calls a day kinda sales), as director of marketing and events (and lead copywriter), director of a naturopathic spa, and purchasing buyer for a contract manufacturer.
Those diverse years in the supplement and wellness biz have served me well, and taught me a few key things:
How to identify real needs and provide solutions
How to write and market supplements and homeopathics persuasively under FDA guidelines
The unique challenges faced by integrative health doctors/practitioners
What patients/consumers of natural products and services care about…and don't care about
And how the raw materials side of the supplement world works
Before my career took shape, I earned my B.S. in Natural Health and ran a private cooking and teaching business as a natural foods chef and consultant.
Along the way, I was beyond blessed to marry my husband Rolando, a natural products formulator and consultant and help bring our daughter, Gabriela, into this beautiful world.
What does this mean for you?
My years spent exploring every nook and cranny of the industry help me analyze a product/service from many different perspectives.
This helps me distill a product or service down its core benefits, and craft killer health copy and content that connects and converts for B2B, B2C, and P2P (practice-to-patient) companies.
Am I the right copywriter/content marketer for your natural health or green living company?
I'd love to say yes, but I can't make that statement without learning about your project and your needs.
Give me a call or email me and we can set a time to discuss your next project.
I look forward to speaking with you soon and thanks for stopping by!
-Kristen
Additional education and certifications

B.S. in Natural Health
Certified Natural Foods Chef
Certified SEO copywriter
American Writer and Artist's Association (AWAI) training in Health Copywriting, Social Media, Blogging, Content Marketing, Email Marketing, and Web Writing
Certification in Creative Writing from North Georgia University
Member of the Professional Writer's Alliance
For more info, check out my LinkedIn profile here.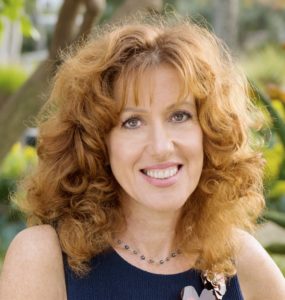 "Kristen Boye is a brilliant and talented writer. She has a strong knowledge base of nutrition, natural foods, herbal medicine, and many aspects of well being. Her passion comes from living a natural lifestyle, and she is a talented natural foods chef. Kristen is a consummate professional. She has a great attitude, and she delivers work of very high quality on a timely basis. I highly recommend Kristen for your next writing project!"
Dr. Patricia Fitzgerald, Medical Director, Santa Monica Wellness Center