Helping you attract new customers and keep them engaged through a variety of health copywriting, content marketing, and social media writing services.
Many people ask me the difference between copywriting and content marketing, the two are holistically intertwined. In today's marketing landscape, one cannot exist without the other.
The differences are blurred at best, but in a nutshell, traditional copywriting relates to persuading the reader to take a specific action that leads to a direct sale. Traditional copywriting tools include sales letters, email marketing campaigns, landing pages, etc.
Content marketing is more about educating to get the sale. It's a soft-sell technique, where the company provides exceptional content in exchange for a next-step, such as a free report for your email address. Examples of content marketing include blogs, whitepapers, free reports, etc.
For a brilliant article on the differences and relationship between the two, check out this post on Copyblogger by Sonia Simone.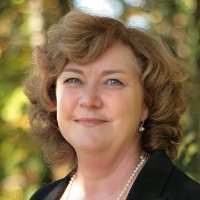 "For the past 45 years of working in healthcare, I have longed for a way to share my insights with my clients and their families. Kristen has made the process so delightful, listening carefully to my ideas, adding insightful commentary herself, and then artfully distilling the information into a professional newsletter that I love. We recently did a feedback survey on the newsletter, and there was unequivocal agreement that the newsletters were of value to all who read them and an ardent request for them to continue." -Millicent Holliday, RN, CTN Quintessential Healthcare